Study with Target Language Services
and gain an internationally recognized qualification
Teacher Training • Exam Preparation

The importance of Cambridge qualifications
Teacher Trainer, Bjarne Vonsild talks about the importance of Cambridge qualifications.
Cambridge CELTA 100% Online
(Certificate in Teaching English of other Languages)
Learn to teach English or further your skills as a teacher. With the CELTA Certificate you can teach anywhere in the world.
Cambridge DELTA Online
(Diploma in Teaching English to Speakers of other languages)
Get ahead in your career with the DELTA. The highest qualification for English Language Teachers.
C2 Proficiency Online
The highest-level qualification in English.
Prove that you are a highly competent speaker of English.
IELTS Online
(International English Language Testing System)
Your passport to working, living or studying abroad.
"Studying the CELTA couse at Target Language was for sure one of the most inforgetable experienses of my life. I'm very happy I could finish the course and learn so many things from our wonderful tuttors Bjarne and ricardo. Thank you teachers for providing great lessons and sharing you knowledge with us. I hope to come back here next year foR the CPE course. Bjarne you're a gentleman, I leaned a lot with you, thank you!"
"Taking Celta was a very good experience! Thanks Bjarne and all tutors for this amazing course. All English teachers should take it. After the course, you see ELT as an interesting and wide universe, full of places to explore!"
"A Target proporciona um ambiente muito agradável para o aprendizado. Os professores são muito dinâmicos e as aulas muito agradáveis."
"Estou gostando muito da escola, pois além de bons professores dedicados a ensinar, a escola tem uma boa estrutura e ótimos profissionais que estão sempre prontos para ajudar e atender as nossas necessidades."
"Excelente escola, com ótimos professores, que em alguns casos nem falam português o que é muito bom para o aprendizado e familiarização com a língua, além de proporcionar algumas risadas. Todos os profissionais envolvidos na Target me atenderam muito bem, me deram um suporte muito bom, além de ter sido muito bem tratado."
Desde que foi introduzido na década de 1960, o CELTA – Certificate in Teaching English to Speakers of Other Languages, antes Certificado em Ensino de Inglês para Falantes de Outras Línguas, tornou-se uma qualificação essencial para o ensino de língua inglesa. É um...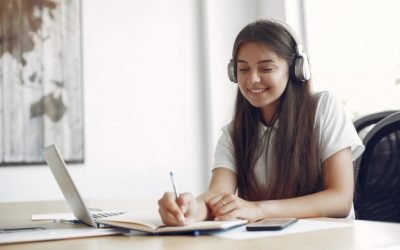 Tanto para o mercado de trabalho quanto para o mundo acadêmico, ter uma certificação internacional é um grande diferencial e uma vantagem competitiva. Descubra algumas das diversas vantagens dessa qualificação!
Teaching Tips for English Teachers. There are presently too many who teach English without having adequate English teaching qualifications. This video discusses the need for teachers of English to gain a proper qualification in teaching...

Contato
Target Language Services
De segunda à sexta das 8h00 às 21:00 e sábado das 8h00 às 13h00